Zipforce expanderar till andra europeiska marknader samtidigt som de nylanserade produkterna får internationell uppmärksamhet.
Expanderingen är en del av Zipforces tillväxtstrategi för att revolutionera e-cykelbranschen och göra den mer hållbar och tillgänglig för alla.
Zipforce tar eBike-branschen med storm efter att ha lanserat två banbrytande produkter, Zipforce Slim och Zipforce Distance.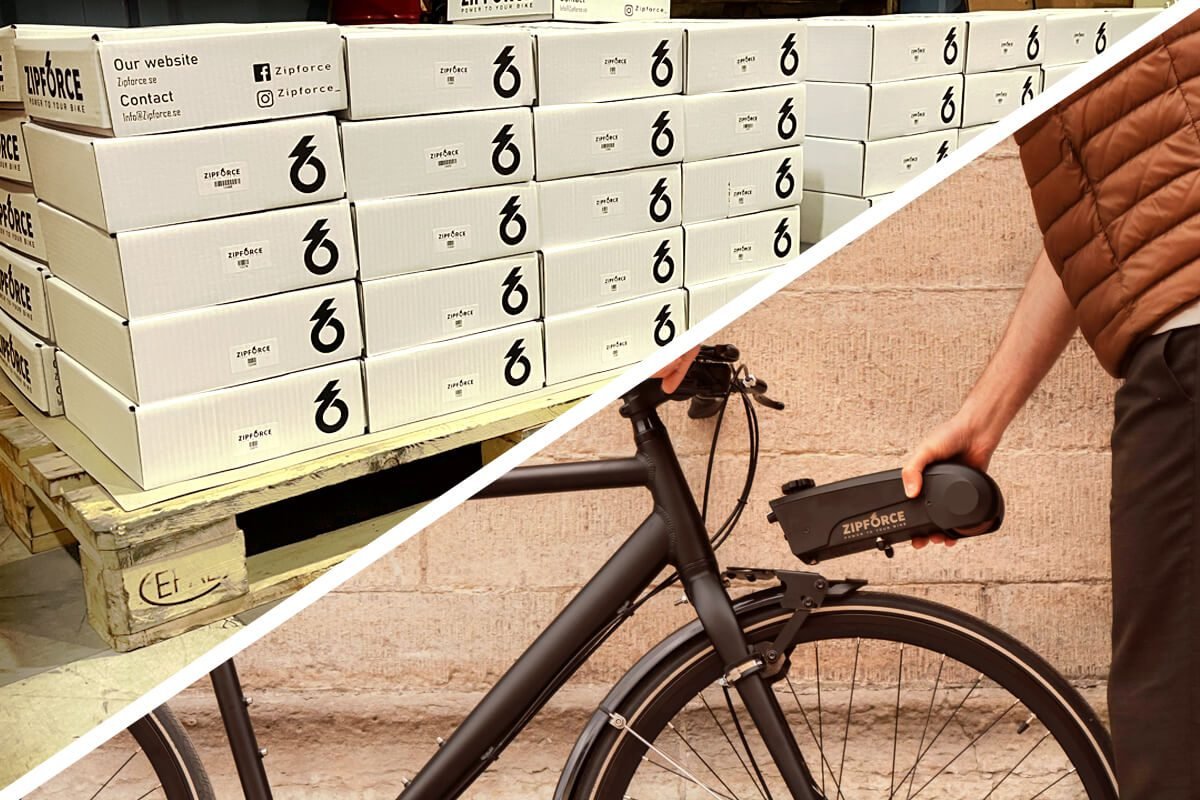 För att påskynda sina ambitiösa expansionsplaner har Zipforce identifierat flera potentiella tillväxtmarknader och kommer katalysera tillväxten med anställningen av nyckelrollen Head of Growth and Marketing.
"Det är ett naturligt nästa steg eftersom vi expanderar snabbt. Niloofar är vår nya chef för tillväxt och marknadsföring. Med över 10 års erfarenhet inom tillväxt och digital marknadsföring samt arbete på internationella företag kommer hon att spela en nyckelroll i vår strategiska tillväxt globalt." Säger Måns Bengtsson, VD och grundare av Zipforce.
I våras lanserade Zipforce en engelsk version av sin sajt och webbshop. Målet var att undersöka intresset för produkterna utanför Sverige. Nu efter några månader kommer över hälften av webbesökarna från utanför Sverige.
"Några veckor efter lanseringen av våra produkter har vi sålt nästan lika många enheter utanför Sverige som i Sverige.Vi kommer att prioritera utvalda marknader i början. Tyskland är till exempel ett av de viktigaste fokusområdena eftersom våra produkter har fått enorm uppmärksamhet på den tyska marknaden." Säger Niloofar Niknam.
Zipforce är en Stockholmsbaserad startup som har utvecklat ett banbrytande eBike-kit för att förvandla vilken cykel som helst till en elcykel. Den första generationen av Zipforce släpptes kommersiellt 2020 och i somras kom en ny generation av produkterna ut på marknaden. De två produkterna har en ny och tystare motor, och installationen av kitten är betydligt enklare nu med en trådlös pedalsensor. Zipforce Slim väger endast 2 kg, vilket gör det till ett av de lättaste kitten som finns på marknaden. Tidigare förra månaden annonserade Zipforce sin utnämning och deltagande i EIT Urban Mobility-programmet, ett EU-initiativ med fokus på gröna och hållbarare mikromobilitetslösningar. Zipforce hoppas få stöd från EU-programmet för att expandera produkterna till de europeiska marknaderna.