Fellow Future – en enad marknadsplats med fokus på klimatåtgärder
Nu lanseras den digitala plattformen Fellow Future – en enad marknadsplats för hållbara produkter och tjänster med fokus på klimatåtgärder.
Här samlas konsumenter, företag och andra aktörer som arbetar aktivt med hållbarhet.
Här skapas värde genom samverkan och utbyte när det gäller hållbart företagande och e-handel; olika kompetenser, produkter/tjänster, utbildningar, event, projekt/initiativ, samt kunskap/information. Cirquality AB är startupbolaget bakom som driver plattformen genom att samordna och utveckla. Plattformen fortsätter att utvecklas efter lanseringen, ihop med partners och med användarnas hjälp.
Verksamheten tar avstamp i Agenda 2030 och FNs globala mål, olika aktiviteter och behov för att möta klimatutmaningen. Att accelerera omställningen är mer brådskande än någonsin och för detta krävs samverkan, innovation och mod, förnyelse av industrin och förändrade konsumtionsmönster. Allt fler vill agera hållbart och är medvetna om de stora förändringar som behövs.
– Vi vill bidra till att skapa beteendeförändringar, nya samarbeten och partnerskap, att hjälpa företag att ställa om och växa i en hållbar riktning, säger Erika Johansson, grundare och VD, Fil.Dr. och sakkunnig inom hållbar utveckling. Vi vänder oss till organisationer och företag i första hand, men även till konsumenter. Med plattformen möjliggörs hållbara affärer/investeringar och vi gör det enklare att samverka/interagera och välja rätt.
Som användare får man tillgång till vårt breda sektorsöverskridande nätverk och en egen butik, ny kunskap/inspiration, resurser och verktyg och marknadens bredaste utbud av hållbara erbjudanden. Man kan engagera sina kunder, partners och anställda, köpa och sälja direkt med andra användare B2B/B2C, ge rabatter och erbjudanden genom en och samma plattform. Man kan fördjupa sitt engagemang, arbeta med teknikutveckling, digitalisering, certifieringar; förbättra sitt hållbarhetsarbete, sin innovationsförmåga och vidareutvecklas cirkulärt. Gemensamma resultat kan sedan användas i deras hållbarhetsredovisning.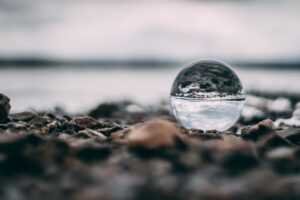 – Plattformen lanseras idag men arbetet med den fortsatta utvecklingen har bara börjat, och där tar vi hjälp av våra samarbetspartners, användarna samt ny teknik. Vi har en bred profil för att ge plats åt så många som möjligt, säger Kristin Segevik, medgrundare och COO, med ansvar för marknadsföring/sälj. Vi har den första uppsättningen av partners och varumärken ombord, vi har gått igenom flera valideringsomgångar, och genom att få ut plattformen på marknaden tidigt, och i denna specifika tid kan vi engagera fler, anpassa innehåll och upplägg efter vad användarna har behov och nytta av säger Joydeep Dash, delägare och IT expert, teknikansvarig och sakkunnig inom hållbar e-handel.
Ett informationswebinar kommer hållas inom kort. – Vi vill tacka våra fantastiska partners, finansiärer och rådgivare som har stöttat oss genom olika stadier på vår resa: Vinnova, Drivhuset, Vistaprint, Coompanion, Ekobanken, Arbetsförmedlingen, Mikrofonden, Founders Loft, Connect, Almi, Västra Götalandsregionen. Våra partners är: Open Innovators.org, 2022 Initiative Foundation, We Don't Have Time; The Perfect World Foundation, Freja Partner, Matters Group och CSR Västsverige.