Nyligen deltog Loopia Groups CEO, Sara Laurell, och Head of Data & Analytics and Pricing, Lars Johansson, i en paneldiskussion på ämnet "Know you carbon footprint".
Diskussionen hölls tillsammans med EcoDataCenter på Datacloud Global Congress i Monaco.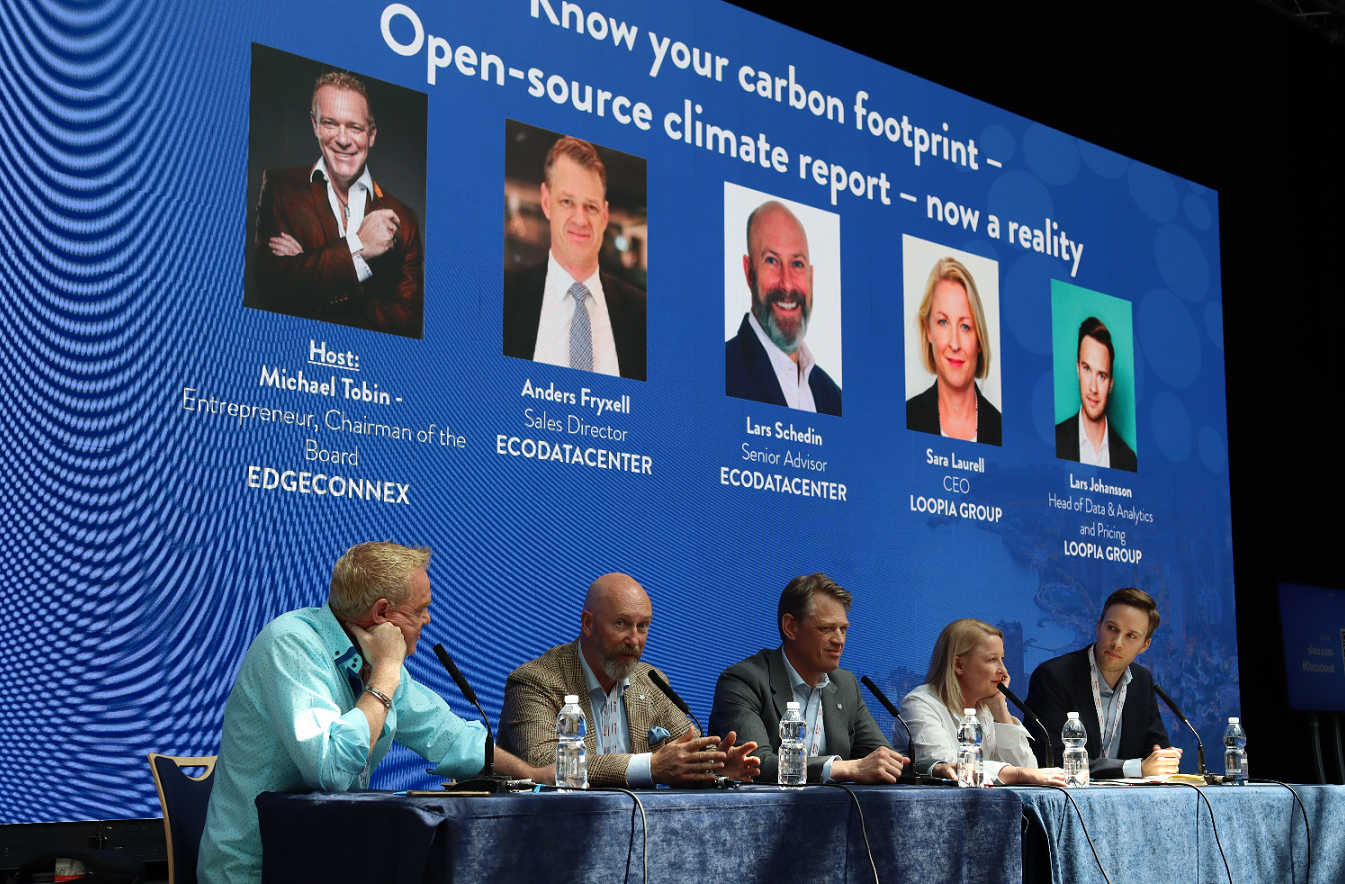 EcoDataCenter är världens första klimatpositiva datacenter som drivs av 100 % förnybar energi och överskottsvärmen från servrarna används för att torka biobränsle och värma upp hushåll runt om i Falun.
Förra året började vi vår resa mot att bli ännu mer hållbara genom att flytta in i EcoDataCenter i Falun.
Datacenterbranschen har inga standarder när det kommer till hållbarhetsrapportering men EcoDataCenter vill ändra på detta genom att skapa en månatlig klimatrapport för sina partners, baserad på standarderna i Greenhouse Gas Protocol (GHGP).
– Vi som företag vill gå i bräschen för att skapa en mer hållbar internetbransch och för att kunna göra det behöver vi ha full kontroll över vårt koldioxidavtryck, säger Sara Laurell, CEO för Loopia Group. EcoDataCenter hjälper oss inte bara att bli mer hållbara genom att använda förnybar energi till våra servrar, utan också genom att tillhandahålla månatliga klimatrapporter. Medvetenhet är nyckeln till förbättring och genom att veta mer om vårt koldioxidavtryck kan vi arbeta med att förbättra det.
Vår senaste månadsrapport från EcoDataCenter visar att vi använder ett datacenter med ett betydligt mindre koldioxidavtryck än det genomsnittliga datacentret i Sverige. Om vi ​​utesluter CO2-utsläppen från byggandet av datacentret, som är lika fördelat på alla EcoDataCenters kunder, kan vi stolt säga att vi är klimatpositiva.