Samarbete för att främja energiomställningen och göra det möjligt för kunderna att nå sina hållbarhetsmål.
Kraftbolaget Eaton utökar sitt samarbete med Microsoft för att påskynda tillämpningen av EnergyAware-tekniken för avbrottsfria kraftförsörjningssystem (UPS) i viktiga affärssegment globalt.
Det utökade samarbetet är en del av ett nytt strategiskt ramavtal mellan Eaton och Microsoft som är utformat för att hantera viktig utveckling inom branschen, så som digital transformation, hållbarhet och energiomställningen.
Användningen av Eatons EnergyAware UPS-teknik i Microsofts projekt är en viktig del av det strategiska ramavtalet. Den primära funktionen för en UPS är att tillhandahålla reservkraft för verksamhetskritiska funktioner och anläggningar samt skydda dem från nätfel och strömavbrott. Genom ett flerårigt samarbete har Eaton och Microsoft lagt till digitala funktioner till UPS:en, vilket gör att den kan användas som en distribuerad energiresurs (DER) för att stödja nät med volatil förnybar energiproduktion.
Detta kommer att göra det möjligt för en ny generation av så kallade nätinteraktiva datacenter, inklusive de som drivs av Microsoft, att stödja nätoperatörer genom att tillhandahålla flexibilitetstjänster. Att sälja flexibilitet till nätet är en möjlighet för datacenter att tjäna pengar på underutnyttjade tillgångar, exempelvis genom att tillhandahålla energilagring och snabb frekvensstabilitet vilket nätoperatörer kommer att behöva i allt större utsträckning när den förnybara kapaciteten ökar.
– En nätinteraktiv UPS hjälper till att minska koldioxidutsläppen i elnätet, vilket innebär stora klimatbesparingar för mer än bara datacentret. Det förändrar spelplanen för energihantering inom datacentrets övergripande miljöpåverkansprofil, säger Craig McDonnell, senior vice president och general manager för Energy Transition and Digital Division på Eaton.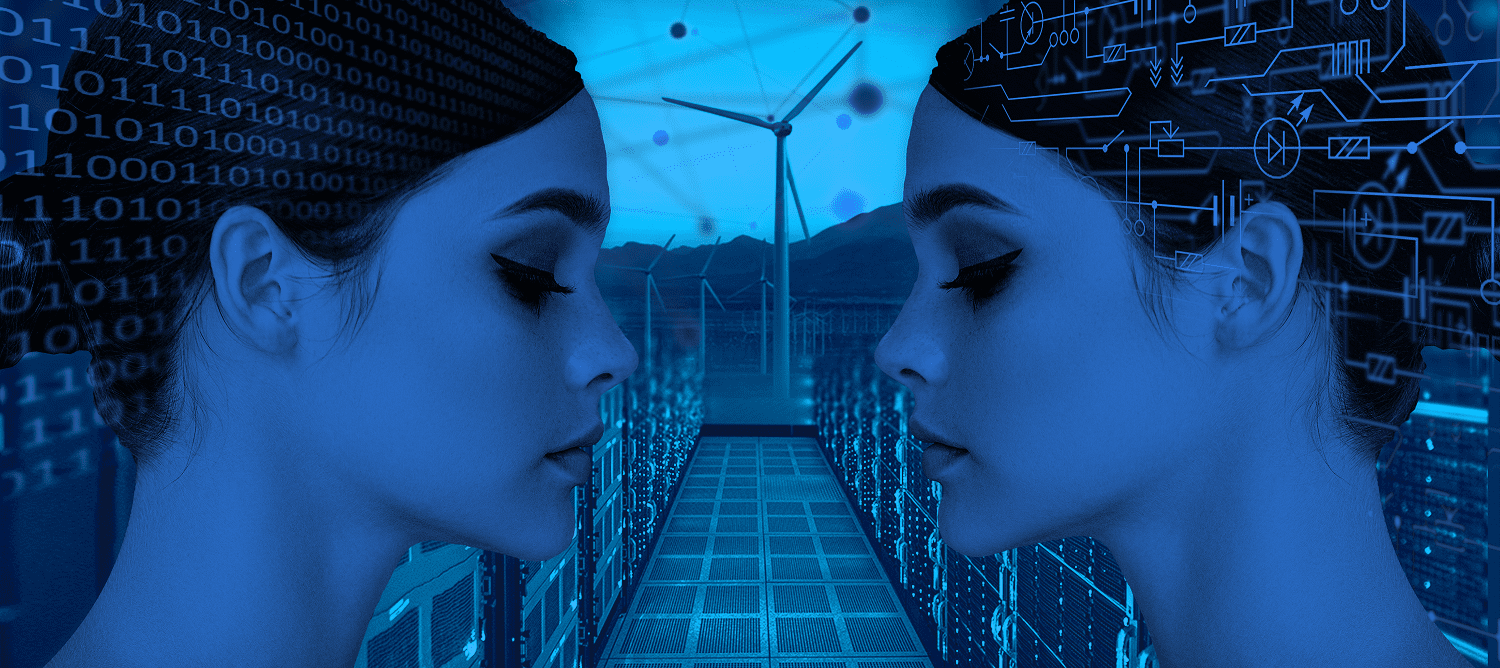 – Ett nätinteraktivt datacenter är ett datacenter där dess omfattande elsystem inte bara fungerar för att skydda kundernas data och applikationer utan också för att tillhandahålla värdefull el tillbaka till nätoperatören och nätet. Dessa tjänster kommer att bli alltmer kritiska för att hjälpa elnäten att klara av höga nivåer av volatil förnybar energi, säger Sean James, Director of Data Center Research, Microsoft.