Näringslivsrepresentationen är stor under veckan som omger FN:s Generalförsamlings öppnande och Climate Summit. När Internationella Handelskammaren (ICC) idag, tillsammans med UN DESA och Global Compact, för fjärde gången arrangerar SDG Business Forum vid FN i New York, deltar flera svenska företag på plats.
ICC, som är den enda näringslivsorganisationen med permanent observatörsstatus i FN:s Generalförsamling, arrangerar flera högnivåevenemang under veckan. Bland annat inledningstalade Scanias VD Henrik Henriksson och Skanskas hållbarhetschef Lena Hök under tisdagen vid ett forum om företags ledarskap i en SDG-kontext.
Temat för hela veckan, Turning Promises into Reality, speglar behovet av att accelerera arbetet med FN:s 17 hållbarhetsmål och Parisavtalet för att säkerställa att konkreta förbättringar sker.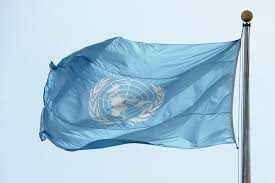 Ylva Berg, VD på Business Sweden, deltog också vid tisdagens möte:
– I Sverige har vi många innovativa bolag och det är min uppfattning att näringslivet har tagit stora steg för en grön omställning. Det som behövs just nu är samordning och samarbete mellan politiska beslutsfattare och näringslivet så att inte gamla strukturer och regelverk blir ett hinder för att skala upp och utveckla de initiativ som finns.
Årets SDG Business Forum fokuserar på hur företag kan skala upp sina hållbarhetsambitioner, och kommer att presentera exempel på företag som gått "above and beyond" vad som brukar krävas. En annan panel kommer också att diskutera hur hållbarhetsagendan inverkar på företags affärsmodeller och strategier, och hur regeringar och investerare kan stötta övergången till affärsmodeller som följer hållbarhetsmålen.
Susanna Zeko, generalsekreterare, ICC Sverige
– ICC är den första och enda näringslivsorganisation som fått observatörsstatus i FN:s Generalförsamling, och visar genom arrangemanget av dessa högnivåforum tydligt att våra medlemmar menar allvar med att bidra till lösningarna på de hållbarhetsutmaningar världen står inför. Vi upplever att det finns en växande insikt bland beslutsfattare om vikten av att bjuda in även den privata sektorn. Genom att visa upp exempel under SDG Business Forum, och delta i andra evenemang under veckan, kan hållbarhetsambitiösa företag sprida goda idéer och samtidigt berätta för beslutsfattare vilka utmaningar och behov de ställs inför i sitt arbete.
Närvarande representanter vittnar om ett mognande engagemang bland deltagarna.
Jakob Trollbäck, designern som tagit fram de globala målens grafiska profil och grundare av den svenska kommunikationsbyrån The New Division:
– Det här är fjärde gången som vi samlas på FN för att diskutera hur vi kan nå de 17 globala målen. De tre första mötena har i princip varit som om ett gäng rökare som står på rökrutan och snackar om att "man borde ju faktiskt sluta". Den här gången är det annorlunda. Alla verkar plötsligt förstå att vi faktiskt måste göra något. Vägen därifrån till en hållbar värld är väldigt lång, men diagnosen går inte längre att ignorera. Hela vår framtid står på spel.
Jakob Trollbäck:
Näringslivet har en helt otrolig utmaning att möta. Alla verksamheter måste skärskådas och återuppfinnas. Samtidigt finns det ingen i världen som är bättre på snabba förändringar. De som aktivt motarbetar omställningen till en fossilfri värld tvivlar på företagens överlevnadsförmåga och innovationskraft. De är inga sanna vänner av näringslivet. Om du hamnar på den där öde ön, vem vill du ha med dig? Utan en sekunds tvekan tar jag ett gäng entreprenörer.
Sedan 2017 har ICC haft observatörsstatus i FN:s Generalförsamling. Redan året innan, 2016, arrangerade ICC tillsammans med Global Compact det första SDG Business Forum. Konferensen var en tydlig öppning för näringslivet, som tidigare sällan bjudits in till denna typ av diskussioner, att delta i utvecklingen av lösningar på världens hållbarhetsutmaningar.